Who We Are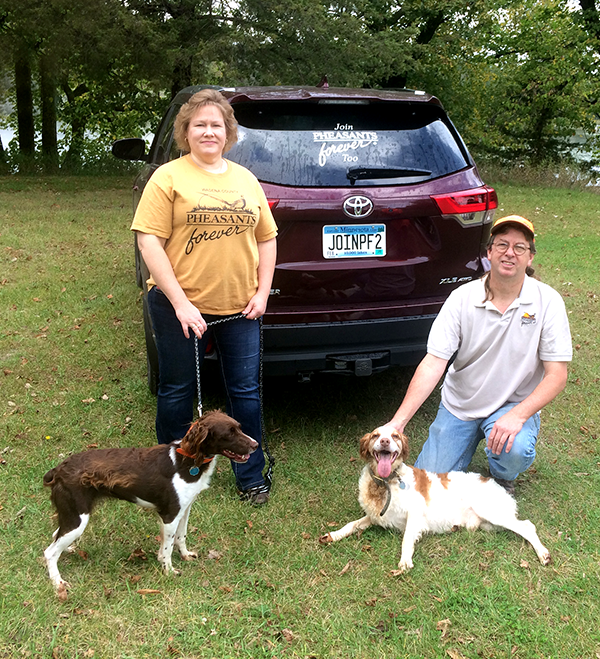 Saukinac has been a campground since the 1980's. The current owners, Jeff Borchert and Ilga Polleitis began their adventure at Saukinac when they purchased it from the previous owner in March of 2013.
Jeff and Ilga have added Bluebird, Wood Duck and Martin houses throughout the campground. In the summer of 2019 they are going "Native". They are planting over 7 acres into native prairie grasses with a large percentage of Forbes. They are excited to see lots of Minnesota wildflowers to help support the declining pollinator populations.
Story of Our Logo 
Saukinac's logo isn't just a logo. It has meaning with a beautiful story behind it. When the campground was purchased in 2013, Jeff took the opportunity to incorporate an important part of his life, his mom. He saw the logo as the perfect place to include her. Jeff's mom was part Native American, which inspired him to add the teepees, one for each of her boys. The sun represents the warm and beautiful relationship this mother and son had. If you look closely, you will see that the actual graphic of the logo spells "MOM" in memory of the light of Jeff's life.
The Owners
Jeff and Ilga run the business as most small "Mom & Popp" businesses with both of them being "hands on" in all aspects of the business. Jeff manages the grounds keeping and also acts as head bartender in the Campground Lodge. Ilga stays busy cooking and cleaning in the bar and helping with grounds keeping.
Jeff and Ilga's main goal at Saukinac is to provide a fun, friendly place for people to get together with friends and family and enjoy the outdoors.